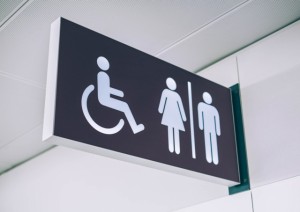 Washroom facilities are extremely important in all premises. Our washroom care solutions combine latest technology and high-standard sanitation principles to keep your washroom facilities run safely and smoothly for your visitors and employees.
At Hi-Rise, we have extensive experience in a range of washroom maintenance and sanitation services. We pride ourselves on delivering "above all" service that is right for you. Our hygiene specialists will advise you on the most appropriate and intelligent solution for your facilities to make sure they operate smoothly, safely, and clean.
We operate in the Greater Toronto Area (GTA) and have served so far a range of satisfied customers across various industries.
Our hygienic and washroom care services and products range from auto flushing and sanitising solutions to feminine hygiene bins installation and maintenance.
To learn more about washroom care products we carry, click here.
Why Hi-Rise Services Washroom Care?
In addition to air scenting and odour control services, we attach more and more importance of ensuring health and comfort of visitors who will be using any of your washroom facilities. We continuously work on efficiency, sleek design, and maintenance of our products to provide you with the best possible customer experience ever.
 Benefits:
Prevents overflow as a result of clogged traps thereby reducing plumbing repair costs in future
Environmentally friendly sanitization (effective against Hep B, Hep C, and HIV) of feminine hygiene bins ensuring their safe, effective and hands-free operation
Highly effective solutions using unique vapor action of the applied germicide and cleaning supplies that attack unpleasant odours in the washroom at the source
Professional maintenance and monitoring by our trained hygiene experts on a regular basis
Great-looking, clean washrooms with immediately reduced energy, water, and supply use