Odour Control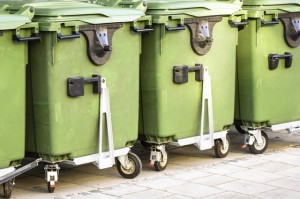 At Hi-Rise Services we attach more importance to ensuring that air is fresh and neutralized for the health and well being of employees, customers, residents and tenants.
Problem:
Malodours are usually caused by organic waste such as carbohydrates, proteins, decaying food, beverages, and fecal matter. It is required to regularly sanitize the interior compactors and chute systems within a building otherwise it may lead to a build-up and exposure to excessive and potentially harmful chemicals.
Solutions:
Our new standard odour remediation program consists of our effective BioGreen RX System and a range of RX Cleaning Products
Scent Marketing
Most of today's marketing and branding appeals to only two senses – sight and sound. However, scent marketing is becoming an incredible and powerful tool in connecting with customers on an emotional level. Therefore, what we smell is significantly more influential on our moods, memory, and emotions than any other sense.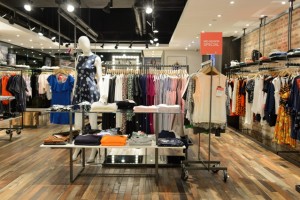 Problem:
Businesses leave money on the table when they do not fully utilize the potential of scent in their marketing. In 'marketing noise' businesses face challenges in standing out from the crowd and effectively marketing their product or services.
Solutions:
Our scent delivery system is environmentally friendly, safe and effective, diffusing IFRA (International Fragrance Association) certified fragrances that improve customer experience and their engagement with a brand.
Research suggests that the right scent can cause customers to linger in a store – increasing the chance of a sale. Experiments in fashion store revealed that sales doubled when a scent of vanilla was used in women's clothing sections.
Washroom care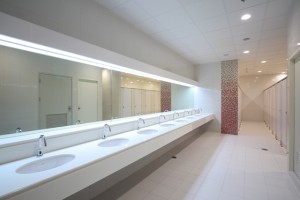 At Hi-Rise Services we realize importance of sanitation and proper maintenance of washroom areas in your facilities. Therefore, we have developed a range of washroom care services and products to ensure high standard protection and sanitation.
Problem:
Poorly managed washroom facilities in any building can leave unwanted bad impression but more importantly cause the spread of germs and bacteria. Trash and debris on the floor and counter, nasty, lingering odours in the washroom, empty soap dispensers, dirty mirrors and chrome, hair in drains are just few examples of this major issue.
Solutions:
Hi-Rise Services unlike all other cleaning companies makes sure its services and products are "above all" and of the highest quality. We use the best technologies and products to provide greater hygiene and cleanliness for your facilities so that reducing the spread of germs and bacteria, which are the main cause for various diseases.