Most of today's marketing efforts are geared towards only two senses – sight and sound. Smart marketers do not miss out an opportunity to leverage the strongest of all human senses – sense of smell (or olfaction) (URL to power of scent) to increase brand awareness and bring in more sales.
There is an abundance of peer-reviews research that documents the causal link between scent and behaviour, emotion and memory. On average, each person breathes 20,000 times a day and with each breath comes a chance to pitch a product because the sense of smell cannot be simply turned off (Stevens 2006). Hence as a marketer or a business owner you have to seriously consider scenting as an important tool in your marketing arsenal. It is probably among one of the least expensive techniques to enhance buyers' perceptions. For example, some researches show that the mere presence of ambient scent in a store can cause visitors to feel better served by associates.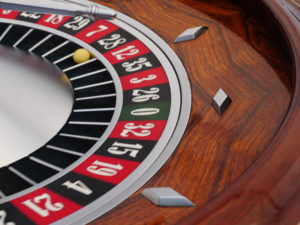 Significant change in consumer behaviour as a result of scenting was demonstrated in the study (Hirsch 1995) that examined if the presence of a pleasant scent had an effect on the amount of money gambling on slot machine in Las Vegas casino. The study revealed that the presence of a particular scent increased slot revenues by 48% produced in one area of the casino, while a section of the casino that remained unscented did not produce any significant change in revenues.
Thus, stimulating the sense of smell to purchase products is not a new concept for those in the retail industry. However, scent marketing today made even a further step forward by introducing a concept of 'signature scent' for particular brands. A customized scenting congruent with your brand is what adds an extra dimension to your brand message and makes you stand our while giving you the edge on the competition. It is critical to make sure your fragrance choice matches your brand message and other objectives. For example, citrus family scents such as lemon, lime, orange, etc. tend to have an uplifting, energizing, and refreshing effect. They can be a good fit for the apparel brands that reinforces those adjectives as the main feature and characteristics of their product line. Ozonic family fragrances described as 'a scent in the air after a thunderstorm' are often used in small apparel stores to reinforce the impression of a fresh, breezy, and open environment.
Today, leading-edge scent delivery technologies have so much developed to provide businesses with flexibility and plenty of opportunities to market their products in a right time to a right customer by using devices that convert fragrance solutions into increased sales.
At Hi-Rise Services we have developed the most effective and environmentally sensitive odour control and scent delivery systems that help businesses create the ultimate sales experience and set a new standard of customer care through building a stronger emotional association to their brands.
To learn more on what type of air scenting and odour control services we can provide, click the button below to get a FREE 2 week trial and 'test drive' our scent marketing services in your business.